UV Protection Foldable Sun Hat
UV Protection Foldable Sun Hat
THE SUN IS AROUND!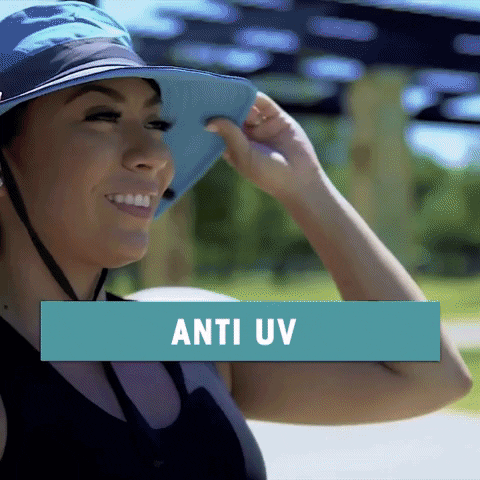 Are you looking for a stylish and practical way to protect your skin from the sun's harmful rays? Look no further than our UV Protection Sun Hat.
This hat features a wide brim to keep your head and face cool and protected from the sun, and it comes in several cute colors so you can choose the one that best suits your style.
Use it every day around town, walking your dog or for any outdoor excursions like camping, hiking, fishing, beach.

PROTECT YOURSELF IN STYLE
Features: 
  Sun Protection

  Moisture wicking

  Windproof

  Breathable

  Foldable

  Adjustable

  Waterproof
ENDLESS BENEFITS:
UNIVERSAL: Adjustable elastic drawstring in the back is built in for a one size fits all adult.
UV PROTECTION: This hat has built-in UV protection to protect your face and neck from the sun's harmful rays.
MULTI-FUNCTIONAL: Can be used as a traditional hat or can be turned into a cowboy hat.
COMPATIBLE WITH HORSE Tails: This is the detail that makes the difference.
WATERPROOF: Waterproof and quick drying.
ROBUST: Resists to bad weather. The UV protection sun hat has an adjustable drawstring to keep the hat from flying off.
BREATHABLE: Double fabric design, sweat absorbing mesh lining, adjustable straps. It will keep you cool and comfortable.
FOLDING: It is easily folded, so you can store it and take it with you anywhere. The 

UV protection sun

 

 hat keeps its shape after being folded and unfolded.
 Why Care About Sun Protection ?
Most people know that they need to protect their skin from the sun's rays, but many don't know why.
Sun exposure can cause skin cancer, melanoma, wrinkled skin, premature aging, and other serious health problems.
By wearing sunscreen, a Sun Protection hat and Sun Protection clothing you can protect yourself. These small mindful acts can help keep you healthy, keep your skin glowing and looking young!