Anti Bracelet Ultrasonic Repellent
Anti Bracelet Ultrasonic Repellent
The Ultrasonic Mosquito Repellent Bracelet is an innovative product designed to help protect people from mosquito bites and other harmful insects. This bracelet emits high frequency ultrasound that acts as a natural repellent for mosquitoes and other insects, providing effective protection against painful and potentially dangerous bites.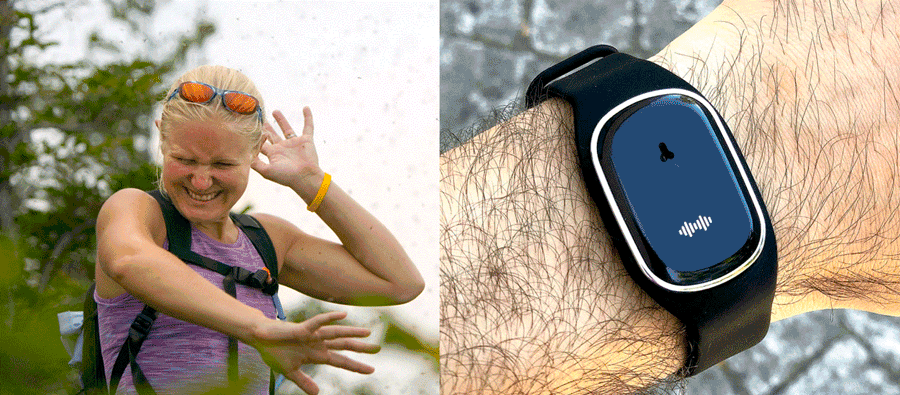 Made from high quality materials, this bracelet is durable and easy to use. It is designed to be portable and comfortable, making it a convenient accessory for outdoor activities such as camping, hiking, fishing, hunting and more.
The Ultrasonic Mosquito Repellent Wristband is a safe and effective alternative to traditional chemicals such as sprays and lotions. It is also environmentally friendly and safe for children and pets.
Give this bracelet to your family or loved ones, a practical and natural solution to protect themselves from insect bites when they are outdoors.
Description:
Ultrasonic repellent, environmental protection and healthy, suitable for pregnant women and babies, natural, non-toxic and no-pollution.
Change the repellent device according to the environment of use and change the sound wave emission frequency to achieve the best repellent effect.
Ultrasonic repellent bracelet, 7/24 non-stop repellent care.
Principle of anti : The bracelet repells by imitating the sounds that female mosquitoes hate (such as the sounds of male mosquitoes and dragonflies).
Specification:
Display mode: digital display
Working frequency: 34Hz-70kHz
Battery capacity: 90mAh Working time: 7 consecutive days after fully charged
Standby time: up to 150 days Charging method: Micro USB 5V/1A
Packing size: 100*40*20mm/3.94*1.57*0.79"
Color: Black, White(Optional
 How to use:
 Press the button once to turn on the power and the first mode;
 Press once to change modes;
 Press three times for the third mode, suitable for sleep use;
 Press four times to turn off the repellent function.
Package Includes:
1 X Ultrasonic Repellent Bracelet
1 X USB Cable
1 X Manual