Digital Alarm Clocks
7.4 '' Large LED Mirror Display: Our digital alarm clock comes with a 7.4 '' mirror LED display so you can clearly see the time even if you are 30 feet away from your bedroom. At the same time, this alarm clock can be used as a makeup mirror that will keep you beautiful all day. The acrylic mirror is specially treated and does not scratch easily, plus we gave you a piece of suede to clean your alarm clock, so it always looks like new.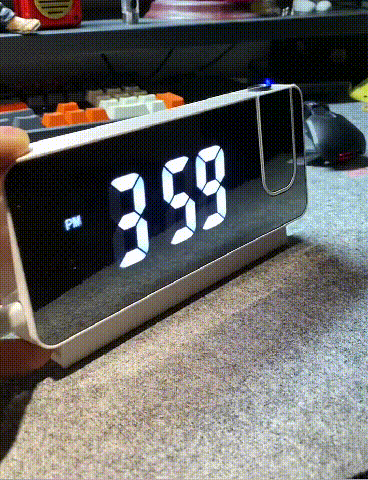 Time Projection and Brightness Dimmer: The projection alarm clock projects the time on the wall with a soft red light, which you can clearly see the time but it will not disturb your sleep. At the same time, our watch is equipped with a high-sensitivity sensor, which can adjust the screen brightness according to the environment and turn on the night mode to avoid irritating light. It is suitable for light sleepers, you can also manually adjust the 3-level Bright-Medium-Dim brightness.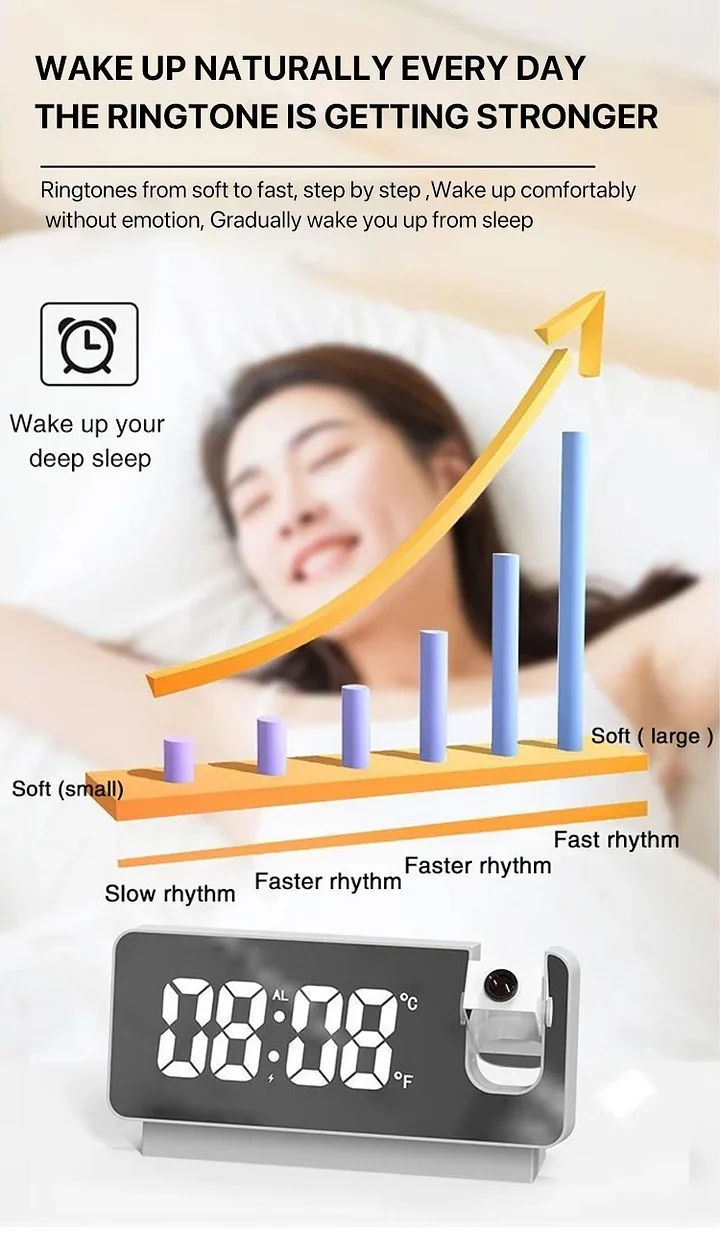 【Dual Alarm and Snooze】 This smart alarm clock has dual clocks, allowing you to set two separate wake-up times for yourself and your companions on the same day, it is a great option for a 2 person bedroom. The snooze button is in a convenient central location, you can easily turn off the alarm without opening your eyes to get 5 minutes of sleep time. To avoid oversleep, the alarm will sound every 5 minutes until it is completely off, which is a good option for heavy sleepers.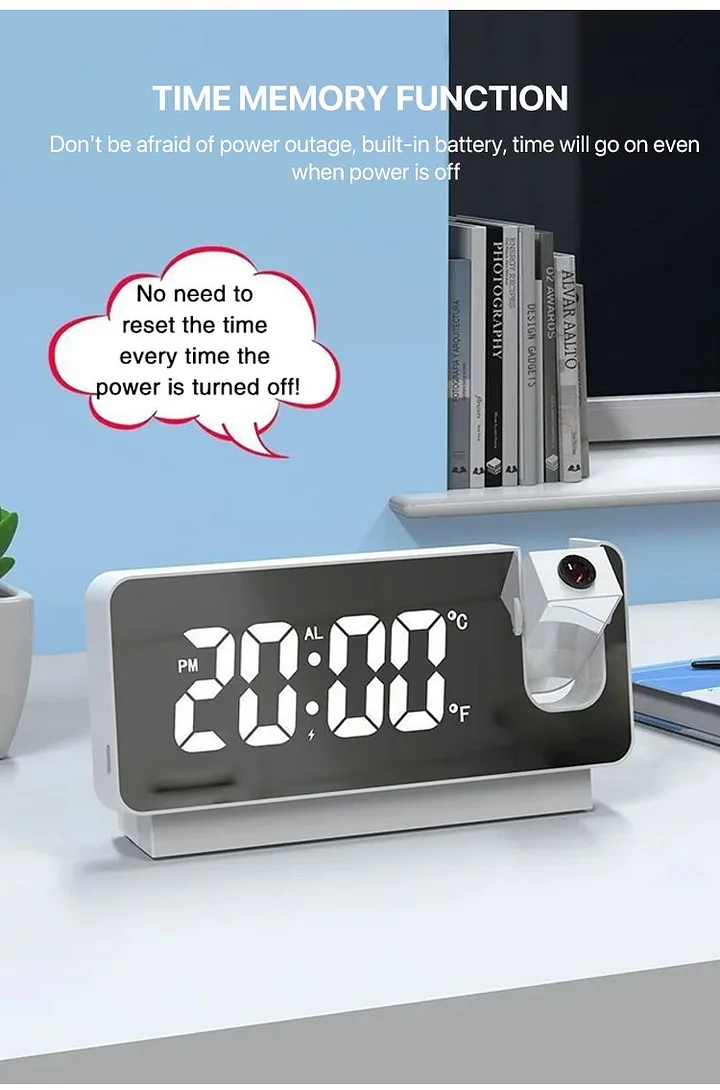 Radio function: The FM radio alarm clock can automatically search, lock and store unlimited number stations within 76 - 108 MHz for quick and easy use. The auto power off feature allows you to set the sleep timer from 5 to 90 minutes and it will turn off automatically after the specified timer. Classical music before bed can help you relax and fall asleep quickly, while the morning news can help you focus on what's hot today, and all of this can be accomplished with this radio alarm clock.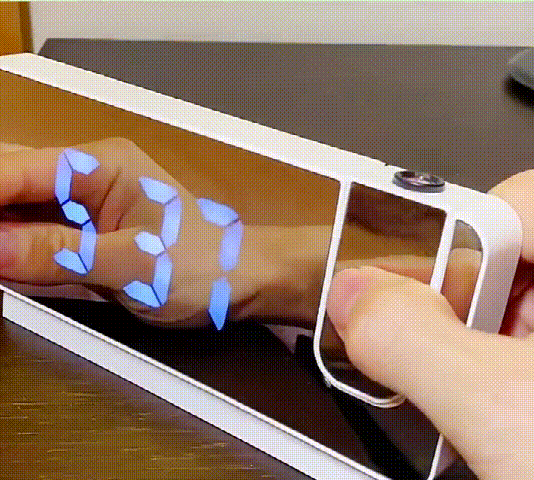 Nice gift: This alarm clock is an excellent gift for friends, family and lovers, it is not only a multifunctional alarm clock, but also a great decoration for bedroom, living room and study, perfectly match home decoration styles. Note: When you receive the alarm clock, please read the instructions patiently before proceeding. Don't deny your own practical ability. If you have any questions, please feel free to contact our after-sales customer service, we will reply to you within 24 hours